Individual Awards | Organizational Awards | Scholarships
About BCEN's Awards Program
Every year, BCEN shines a national spotlight on exemplary nurses and organizations who are committed to specialty certification and excellence in emergency nursing and who promote and advance the value of board certification.
BCEN's Distinguished Awards recognize one nurse exemplifying excellence in each of four emergency nursing specialties: emergency (CEN®), pediatric emergency (CPEN®), transport (CFRN® and CTRN®), and trauma (TCRN®).
BCEN's National Certification Champion Award recognizes organizations in three categories: Small Healthcare Organization, Large Healthcare Organization and Healthcare System.
Help us recognize excellence, achievement and impact in emergency nursing certification. Nominate a colleague, nominate yourself, or nominate your workplace!
Eligibility requirements, judging criteria, nomination forms and deadlines, award dates, and previous winners are provided below.
Distinguished Awards
BCEN's Distinguished Awards recognize board certified emergency nurses who exemplify excellence in their emergency nursing specialty practice and who have demonstrated exceptional commitment to advocating for, supporting and promoting board certification for emergency nurses.
Please nominate an individual who demonstrates:
Excellence in pursuing advanced knowledge with one of BCEN's certifications
Achievement in promoting and advocating for BCEN emergency nursing certification
Impact of certification on the nursing profession and patient outcomes
Eligibility Requirements
Any nurse holding a current CEN (Certified Emergency Nurse), CFRN (Certified Flight Registered Nurse), CPEN (Certified Pediatric Emergency Nurse), CTRN (Certified Transport Registered Nurse) or TCRN (Trauma Certified Registered Nurse) certification is eligible to be nominated or nominate themselves.*
To be eligible for a Distinguished Award, nominees must:
Hold the specific BCEN certification that is being honored
Be currently practicing in that specialty emergency nursing area
*Individuals serving on BCEN's board of directors or exam construction and review committees (ECRCs), or who are engaged in revenue-generating businesses or activities associated with any BCEN certification program, product or service (including providers of certification prep materials and/or review courses), are not eligible.
Nomination Submission Requirements  
In order to be considered, nominations must include the following:
Completed nomination form
Nominee's current CV
Two (2) letters of reference from individuals with relevant professional positions
See each award below for nomination windows and forms, award presentation dates and previous winners.  
Scholarships
As part of our commitment to helping BCEN-certified nurses achieve all of their professional development goals, BCEN will donate $175,000 in 2020 to fund nearly 60 academic nursing scholarships.
BCEN proudly:
Donates to established scholarship programs to fund undergraduate, graduate, and doctoral scholarships for BCEN-certified nurses and fund paramedic-to-RN scholarships for paramedics committed to becoming BCEN-certified RNs
Donates $10,000 to ASTNA's bereavement fund
To apply for BCEN-funded academic scholarships, please visit our partner organizations' websites here:
Emergency Nurses Association (ENA): https://www.ena.org/foundation/scholarships
Society of Trauma Nurses (STN): https://www.traumanurses.org/bcen-scholarships
Air & Surface Transport Nurses Association (ASTNA): https://astna.org
Foundation of the National Student Nurses' Association (FNSNA): https://www.forevernursing.org/undergraduate-scholarships.html
Current Year Scholarship Contributions and Past Awardees: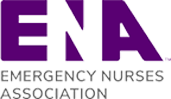 ENA Foundation Scholarship -
$50,000
2021 Awardees

BCEN Doctoral Scholarship Recipients

Elisabeth Dowd

, RN, CEN
Florida
Amount Awarded: $5,000

Lisa M Lietzke

, RN, CEN, CPEN, TCRN
Deleware
Amount Awarded: $5,000

Alison Camarda

, RN, CEN, CPEN
Vermont
Amount Awarded: $5,000

Wendy McEuen

, RN, CEN, TCRN
California
Amount Awarded: $5,000

BCEN Master's Scholarship Recipients

Abigail Coles

, RN, CEN
North Carolina
Amount Awarded: $5,000

Kimberly Mueller

, RN, CEN, CPEN, TCRN
Iowa
Amount Awarded: $5,000

Angela Morris

, RN, CEN
Indiana
Amount Awarded: $5,000

Megan Moyneur

, RN, CEN, TCRN
California
Amount Awarded: $5,000

Lisa Scott

, RN, CEN, CFRN
Virginia
Amount Awarded: $5,000

Paige Williams

, RN, CPEN
Indiana
Amount Awarded: $5,000

Society of Trauma Nurses (STN) Scholarship -
$35,000
2021 Awardees

BCEN Doctoral Scholarship Recipients

Wendy McEuenr

, MSN, RN, CEN, TCRN
Chamberlain University

Farah Laurent

, MSN, RN, CEN ,CPEN, TCRN, NPD-BC, NEA-BC 
Monmouth University

Lisa Lietzke

, MSN, RN, CEN, CPEN, TCRN
Wilmington University

Joshua Winowiecki

, BSN, RN, CCRN, TCRN
Michigan State University

BCEN Graduate Scholarship Recipients

Matthew (Evan) Edminster

, BSN, RN, TCRN, CFRN, CEN, NHDP-BC
University of San Francisco

LynMaree Harris

, RN, BSN, TCRN
Aspen University

Irina Kennedy

, RN, CEN, CFRN, CPEN, CTRN, TCRN
University of Texas Medical Branch

Heather Timmons

, RN, BSN, CCRN, TCRN
Walden University

Hillary Howse

, BSN, TCRN, CEN, TNCC, NIH, ACLS, BLS, PALS 
George Washington University

Kimberly Mueller

,  BSN, RN, CEN, CPEN, TCRN
Grand Canyon University

Misty Brendan

, BSN, RN, TCRN, PCCN
South Dakota State University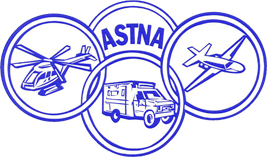 Air & Surface Transport Nursing Association (ASTNA) -
$35,000
2020 Awardees

BCEN Doctoral (DPN) Scholarship Recipients

Gregory Wamack,

MSN, APRN, FNP-C, CFRN, CTRN, AEMT, Mount Juliet, TN

Jonathan Baxter,

BSN, RN, NREMT-B, CEN, CFRN, TCRN, CCRN, Ward, AR

BCEN Masters (MSN) Scholarship Recipients

Teri Campbell,

CEN, CFRN, TNS, PHRN, Chicago, IL

Paul Rigby,

RN, BSN, BS, CFRN, CCRN, EMT-P, CCEMT-P, Schoolcraft, MI

David Schnabel Jr,

BSN, RN, CFRN, CCRN, PHRN, Ardmore, PA

Kaitlyn Luckey-Smith,

RN, BSN, MSc, CCRN, CFRN, FP-C, NR-Paramedic, CEN, Clyde, NC

Kyle Lucky-Smith,

MSc, CCRN, CFRN, FP-C, Clyde, NC

Paramedic to RN Scholarship Recipients

Jeffrey Begay Jr,

AAS EMT-P, NRP, FP-C, C-NPT, Denver, CO

Jeffrey Massie,

EMT-P, FPC, Simi Valley, CA

Jesse Mangiacarne,

Associates Degree Paramedic, NREMT-P, PA state paramedic, FP-C, Altoona, PA

National Student Nurses Association Foundation (NSNA) -
$35,000
2021 Awardees

Michael Fleck

, Pennsylvania State University
Jason Hicks, University of Massachusetts – Amherst
Annamaria Keltner, Point Loma Nazarene University
Colleen Kinslow, Medical University of South Carolina

John Palmer

, University of Pennsylvania
Sabrina Sabry, Chamberlain University College of Nursing
Grace Schaefer, Binghamton University, Decker School of Nursing
Hailey Stevens, University of New Hampshire
Gabriela Willet, Seattle University, College of Nursing
Share this page: