Individual Awards | Organizational Awards | Scholarships
About BCEN's Awards Program
Every year, BCEN shines a national spotlight on exemplary nurses and organizations who are committed to specialty certification and excellence in emergency nursing and who promote and advance the value of board certification.
BCEN's Distinguished Awards recognize one nurse exemplifying excellence in each of five emergency nursing specialties: emergency (CEN®), pediatric emergency (CPEN®), flight (CFRN®), critical care ground transport (CTRN®), and trauma (TCRN®).
BCEN's National Certification Champion Award recognizes organizations in three categories: Small Healthcare Organization, Large Healthcare Organization and Healthcare System.
Help us recognize excellence, achievement and impact in emergency nursing certification. Nominate a colleague, nominate yourself, or nominate your workplace!
Eligibility requirements, judging criteria, nomination forms and deadlines, award dates, and previous winners are provided below.
Distinguished Awards
BCEN's Distinguished Awards recognize board certified emergency nurses who exemplify excellence in their emergency nursing specialty practice and who have demonstrated exceptional commitment to advocating for, supporting and promoting board certification for emergency nurses.
Please nominate an individual who demonstrates:
Excellence in pursuing advanced knowledge with one of BCEN's certifications
Achievement in promoting and advocating for BCEN emergency nursing certification
Impact of certification on the nursing profession and patient outcomes
Eligibility Requirements
Any nurse holding a current CEN (Certified Emergency Nurse), CFRN (Certified Flight Registered Nurse), CPEN (Certified Pediatric Emergency Nurse), CTRN (Certified Transport Registered Nurse) or TCRN (Trauma Certified Registered Nurse) certification is eligible to be nominated or nominate themselves.*
To be eligible for a Distinguished Award, nominees must:
Hold the specific BCEN certification that is being honored
Be currently practicing in that specialty emergency nursing area
*Individuals serving on BCEN's board of directors or exam construction and review committees (ECRCs), or who are engaged in revenue-generating businesses or activities associated with any BCEN certification program, product or service (including providers of certification prep materials and/or review courses), are not eligible.
Nomination submission requirements:
You will be asked to provide the following information about your nominee:
Their name, email address, title and affiliation/place of employment
The certification award for which they're being nominated (CEN, CFRN, CPEN, CTRN or TCRN)
How you believe they exemplify the clinical excellence and professionalism of a BCEN-certified nurse in this specialty
Following your submission, nominees will be asked to submit the following:
At least 3 ways you have succeeded in advocating for certification and supporting other nurses to earn and maintain board certification in this specialty.
A current CV
A current headshot
Up to 3 additional supporting items may be uploaded, but are not required.
2023 Distinguished Award winners will receive a one-year all-access pass to the award-winning BCEN Learn continuing education platform (valued at $2,500) and be honored at a special workplace celebration.
Scholarships
As part of our commitment to helping current and aspiring emergency, trauma and transport nurses achieve all of their professional development goals, BCEN donates $155,000 each year to fund approximately 50 academic nursing scholarships.
Since 2012, BCEN has funded over $1.3 million in scholarships.
BCEN proudly:
Donates to established scholarship programs to fund undergraduate, graduate, and doctoral scholarships for BCEN-certified nurses
Funds paramedic-to-BSN scholarships for paramedics committed to becoming BCEN-certified RNs
Donates $10,000 to ASTNA's bereavement fund
To apply for BCEN-funded academic scholarships, please visit our partner organizations' websites here:
Scholarship applications typically open early in the calendar year for ENA and STN. FNSNA applications open in September, and ASTNA applications typically open by November.. **Please check each organization's website for current year application deadlines and complete eligibility information.   
Current Year Scholarship Contributions and Most Recent Awardees: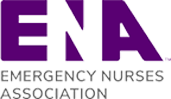 ENA Foundation Scholarship -
$50,000
2023 Awardees

BCEN Doctoral Scholarship Recipients

Ashley Mendonza,

CEN, TCRN, Florida

Lena Sutch,

CEN, Maryland

Rebecca VanStanton,

CEN, CPEN, TCRN, Michigan

BCEN Master's Scholarship Recipients

Meghan Gamble,

CEN, North Carolina
Vaughn Kelly, CEN, Alaska

Holly Polmateer,

CEN, Michigan

Christopher Rutland,

CEN, CPEN, TCRN, Mississippi

Laura Stasila,

CEN, TCRN, Indiana

BCEN Undergraduate Scholarship Recipients

Brandon Bistodeau,

CEN, CPEN, TCRN, Minnesota

William Hamlyn,

CEN, CPEN, TCRN, Texas

Society of Trauma Nurses (STN) Scholarship -
$35,000
2022 Awardees

BCEN Doctoral Scholarship Recipients

Sean Elwell

, MSN, RN, TCRN, NE-BC, EMT, Wilmington University

Lisa Lietzke

, MSN, RN, CEN, CPEN, TCRN, Wilmington University

Wendy McEuen

, MSN, RN, TCRN, CEN, Chamberlain University

Joshua Winowiecki

, BSN, RN, Michigan State University

Michelle Wright

, MSN, ACNP-BC, CCRN, TNS, University of Illinois

BCEN Graduate Scholarship Recipients

Valerie Brockman

, RN, BSN, CAISS, CSTR, Western Governors University

Sarah Harless

, BSN, RN, TCRN, University of Michigan

Karyn Haynes

, BSN, RN, PCCN, CCRN, TCRN, NREMT, Pace University

Kara Himelfarb

, BSN, RN, TCRN, CFRN, CCRN, CEN, BS, MT, PHRN, NRP, The University of Alabama at Birmingham

Katelyn Kulacz

, RN, BSN, CEN, TCRN, Western Governors University

Nicole Miller

,  BSN, RN, University of Texas at Arlington

BCEN Paramedic Scholarship Recipients

Luis Tapia

, EMT/ Paramedic

BCEN Undergraduate Scholarship Recipients

Ivan Jorrin

, RN, TCRN, California State University Fullerton

Clinton Payne

,  RN, CEN, TCRN, CCRN, NRP, Grand Canyon University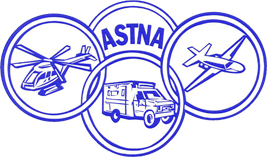 Air & Surface Transport Nursing Association (ASTNA) -
$35,000
2022 Awardees

BCEN Doctoral (DPN) Scholarship Recipients

Gregory S. Wamack
Dawn Handlin
Angela Teckemeyer
Keri Roden

BCEN Masters (MSN) Scholarship Recipients

Tiffani Santos
Catherine Robnett
Matt Jensen
Christine Muszalski
Nicholas Fatolitis

Paramedic to RN Scholarship Recipients

Amanda Odegaard
Jeffrey Begay Jr.

BCEN Undergraduate (BSN) Scholarship Recipients

National Student Nurses Association Foundation (NSNA) -
$35,000
2023-2024 Awardees

Julia Badolato,

University of Pennsylvania, Philadelphia, PA

Erin Burney,

The University of Arkansas, Eleanor Mann School of Nursing, Fayetteville, AR

Chloe Chappell,

The University of Arkansas, Eleanor Mann School of Nursing, Fayetteville, AR

Camryn Cothran,

University of South Carolina, Columbia, SC

Jacklyn Eifert,

AdventHealth University, Orlando, FL

Lauren Lodico,

Molloy University, Rockville Centre, NY

Olivia Manning,

Creighton University, Omaha, NE

Sarah McCloskey,

The Pennsylvania State University, State College, PA

Lauren Sturgill,

Seattle University, Seattle, WA

Grace Suton,

Drexel University, Philadelphia, PA

Rosalina Volo,

Randolph-Macon College, Ashland, VA
Share this page: