---
Eric Bauer, MBA, FP-C, CCP-C, C-NT
Eric Bauer is the President of FlightBridgeED. Eric has worked in the EMS field for 30 years with the past 19 years spent in the HEMS industry. Eric is an internationally recognized best-selling author, speaker, and educator and holds a Bachelors's Degree in Business – Health Care Administration and a Master's of Business Administration – MBA. He has spoken on many critical care topics as an educator and has authored and published 206 critical care podcasts related to the pre-hospital critical care industry, with over 4 million downloads worldwide.
---
Sorayah Bourenane, MSN, RN, CEN, CNL
Sorayah Bourenane is an emergency oncologic clinical nurse leader from Houston, Texas. Named as one of the Emergency Nurse's Association's 20 under 40, Sorayah has an energetic enthusiasm for inspiring nurses and educating on the needs of patients suffering from a number of oncologic diseases.
---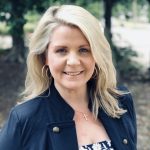 Hollye Briggs, BSN, RN, CEN, CPEN, TCRN
Hollye Briggs has worked in emergency medicine for 13 years, working in multiple staff and leadership roles. She holds three BCEN certifications and is passionate about education, certification and professional development.
---
Gina Carbino, BSN, RN, CEN, CFRN, CPEN, CTRN, TCRN, SANE-A
Most of Gina's professional background has been spent clinically practicing at the bedside in critical care and emergency nursing. She lectures at professional conferences at a national level and has accepted national awards from the Emergency Nurses Association, the International Association of Forensic Nurses (IAFN), and the Board of Certification for Emergency Nursing (BCEN). She holds multiple certifications from the BCEN, IAFN, and the American Association of Critical Care Nurses.
---
Lori Chiappetta, MSN, RN, CEN, TCRN CNML
Lori Chiappetta is currently the manager of an adult ICU and a cardiac tele unit, her primary clinical area(s) of expertise are emergency and trauma nursing. She has spent the majority of her career working in Level 1 trauma centers. Lori uses her passion for education and making connections to all areas of her work.
---
Mark Christensen, MD
Dr. Mark Christensen is a graduate of the UAB School of Medicine. He is double board certified in both Family and Emergency Medicine, and is a Regional Medical Director for several Emergency Departments and ambulance services across the state of Alabama. In addition to his clinical and leadership roles, Dr. Christensen has special interests in combining technology with Medicine to improve patient care.
---
Brody Eick, MBA, BSN, RN, CEN, TCRN, CCRN
Brody Eick has spent his career working in trauma, critical care, and emergency medicine at the bedside and in supervisory roles. His passion is resuscitative medicine and he strives to expand the knowledge and skills of nurses around him related to new advances in his fields.
---
Abigail Finetti, BSN, RN, CEN, CPEN, TCRN
Abigail Finetti is a registered nurse with 17 years experience in frontier Oregon (fewer than six people per square mile); while her main focus is trauma and emergency nursing (with an emphasis on pediatrics), providing quality care to her community has become her true passion. An advocate for the rural/frontier area in which she chose to raise her family, Abigail sees rural nurses as unique like no other.
---
Shari Flores, DNP, MSN-ed, MBA, RN, CEN, CPEN, TCRN
Shari Flores is a Clinical Specialist in Emergency Medicine for Common Spirit Health Care. Shari is a mom of 7 kids, 3 dogs and a turtle, a little league coach, wife to a hunky hubby and wine sipping kinda chick.
---
Austin Johnson, BSN, RN, EMT-P, C-NPT, CEN, CFRN, CPEN, CTRN, TCRN, CCRN
Austin Johnson is the Emergency Workforce Development Clinician for Broward College, providing Emergency Nursing education to nurses in the Broward County hospital systems. Austin is an advocate for nursing specialty certification and a mentor for nurses with the goals of advancing their knowledge and skill base.
---
Stephanie Klavohn, MBA, MS, BSN, RN, CEN, TCRN
Stephanie Klavohn is the Owner of Pride Nursing Education, LLC. Working as an emergency department nurse, trauma coordinator, clinical educator, and nursing education specialist, Stephanie created Pride Nursing Education, LLC to support nurses through effective and quality eLearning education.
---
Angela Leonardo, BSN, RN, CEN, TCRN
Angela Leonardo is a Registered Nurse and a Captain in the United States Air Force. Working in the Emergency Department and a validated critical care flight nurse, Angela uses her experience to care for Active Duty members, veterans and their families. Meanwhile, always being prepared to deploy and respond to any emergent disasters near and far.
---
Lorie Ledford, MSN, RN, CEN, CFRN, CPEN, CTRN, TCRN, CCRN
Lorie Ledford is a flight nurse in Arizona. She has over 30 years of experience in ICU, ED, Trauma and flight nursing. Lorie has worked as a clinical educator but loves bringing her talents to the patient at the bedside.
---
Sarah McLelland Mendoza, MS, BSN, RN, CEN, CPEN, TCRN, SANE-A
Sarah McLelland is a Clinical Educator for the Emergency Department for Tulane Medical Center in New Orleans. After starting her career 22 years ago at Charity Hospital, she completed travel assignments in various hospitals across the country that provided valuable skills and experiences that she uses daily to develop her staff.
---
Ed Panacek, MD, MPH
Dr. Panacek is the Professor and Chairman of the Department of Emergency Medicine at the University of South Alabama and Director of the Level 1 University Hospital ED. He has won numerous teaching and research awards and is also a featured physician on the "Untold Stories of the ER" TV show.
---
Deborah Spann, MSN, RN-BC, CEN, FAEN
Deborah Spann is a Coordinator for the Louisiana Emergency Response Network. In this role, she facilitates improved access to emergency care, provides education for clinicians at all levels, and works diligently to ensure that resources are best utilized to reduce morbidity and mortality due to trauma and time-sensitive illness.
---
Stephanie Suzadail, MSN, MA, RN, PHRN, CEN, CFRN, CPEN, CTRN, TCRN
Stephanie Suzadail is a flight nurse in Central Pennsylvania. She has been involved with emergency services for 16 years and holds all BCEN certifications in addition to her MSN in Forensic Nursing.
---
Chris Trosclair, MD
Dr. Chris Trosclair is a board certified emergency medicine physician and practicing intensivist in the northwest region of Louisiana. His unique clinical interests include the education and management of extracorporeal support and critical care transportation. Dr. Trosclair recognizes the integral link between emergency medicine and critical care practices leading to positive patient outcomes.
---
Allen Wolfe, MSN, RN, CNS, APRN, CFRN, CCRN, CTRN, TCRN, CMTE
Allen Wolfe is the Senior Director of Clinical Education at LifeLink III in Minneapolis, Minnesota. He is a Critical Care Clinical specialist with extensive experience in trauma resuscitation and ventricular assist devices (VADs). He is the author of multiple research articles and books. He is the co-editor of the Principle and Practice textbook, the industry's biggest-selling publication for air and ground clinicians. He has received the Katz-Mason (2007), the Community Service Award (2010), the Jordan award in 2009, the Barbara A. Hess award (2010), and in 2017 he received the prestigious Marriott-Carlson Lifetime Achievement Award. He was the president of ASTNA (2014) and sits on the Board of Certification for Emergency Nurses.
---
Share this page: