---
Priscilla Babila, MSN, RN, CEN, TCRN
Priscilla has been an emergency nurse for seven years, with a background in trauma and post-cardiac procedures nursing. As educator, she assists with ED New Grad Residencies biannually and is passionate about helping new ED nurses gain strong clinical foundations.
---
Joseph Blansfield, MSN, RN, ANP-BC, TCRN
Joseph Blansfield has a lifetime of trauma and emergency experience that includes staff, management, and educational roles. He has published and presented nationally and internationally and has been involved in TNCC and TCRN from the beginning.
---

Suzanne Buchanan, MSN, RN, CCRN
Suzanne Buchanan has 30 years of experience working at a level one adult pediatric verified burn center. Her knowledge of burn care has allowed her to travel internationally educating on emergency burn care management to civilian and military healthcare providers and the community.
---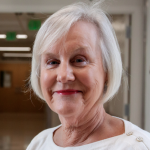 Gretchen Carrougher, MN, RN
Gretchen Carrougher is a Research Nurse Supervisor at the UW Medicine Regional Burn Center at Harborview Medical Center and Program Coordinator for the Northwest Regional Burn Model System. Gretchen has been a staff nurse, clinical nurse specialist, outreach educator and research nurse in burn care for over 40 years.
---

Scott DeBoer, MSN, RN, CEN, CFRN, CPEN, CCRN, EMT-P
Scott DeBoer is a dynamic seminar leader with over 30 years of emergency, critical care, & flight nursing experience. He received his master's degree in emergency/critical care nursing from Purdue University and after 25 years of playing flight nurse, is currently the founder of Pedi-Ed-Trics Emergency Medical Solutions, a seminar company dedicated to teaching better ways to care for kids.
---

Brett Dodd, MSN, RN, MBA, CEN, CCRN-K, CFRN, CPEN, TCRN, CHSOS, CHSE, CNML
Brett Dodd is the Associate Director for the Women's Guild Simulation Center at Cedars Sinai Medical Center in Los Angeles, CA. He spent 6 years in the pre-hospital environment working as a paramedic and has been a Registered Nurse for over 20 years working in emergency and flight medicine, disaster management, trauma, critical care, education, and simulation.
---

Rebecca Garber, MSN, RN, FNP-BC, FAANP
Rebecca Garber is a nurse practitioner for the Burn and Reconstructive Center at Swedish Medical Center in Englewood, Colorado. She has been managing the care of burn patients for more than twenty years in both the inpatient and outpatient settings. Rebecca is a national faculty member of the American Burn Association Advanced Burn Life Support Program. She provides professional lectures to healthcare providers and students, and prevention lectures to the community.
---

Lisa Gilmore, DNP, MSN/Ed., RN, ACCNS-AG, ACCNS-P, FNP, FAEN, CEN, CFRN, CPEN, CCRN, C-NPT
Dr. Lisa Gilmore is an emergency/trauma Nurse Practitioner in southwest Missouri and northern Arkansas. Lisa began her healthcare career as an EMT and over the last 35 years, has gained experience within EMS, Air Medical Transport, ER, NTICU, NICU, Pediatric Surgery, and Trauma Surgery.
---

Brittany Gomez, MSN, RN, CEN, TCRN
Brittany Gomez is the Accredited Provider Program Director for CommonSpirit CNE Administration. Having a passion for ongoing professional development of emergency nurses, Brittany uses her experience as an emergency and trauma nurse to promote and enhance the development of emergency nurses in their career.
---

Jason Hoxworth, RN, CEN, CPEN, VA-BC
Jason Hoxworth is the Assistant Manager of the Pomerene Hospital Emergency Department in Millersburg, OH. He has used his experience in rural emergency medicine and dedication to providing care to his community combined with advancing his career to best provide for those he cares for.
---

Cindy Joseph, BSN, RN, CPEN
Cindy Joseph is currently the simulation education coordinator for UC Health in CO. She has over 20 years of nursing experience including critical care, emergency, burn, OR and flight nursing.
---

Laura Kemerling, MSN, RN, C-NPT
Laura Kemerling is the Transport and EMS Relations Coordinator for Children's Mercy Critical Care Transport in Kansas City, MO. Laura's experiences in caring for critically ill adult, pediatric, and neonatal patients allows her opportunities to care for patients in an out-of-hospital setting, as well as provide outreach education to prehospital and bedside providers.
---

Elizabeth Naber, MSN, RN, CCRN-K, CNRN, TCRN
Elizabeth Naber is the Senior Coordinator Trauma Education for the OhioHealth Trauma Network. She has worked the majority of her career in the ICU in a busy level 1 trauma center both at the bedside and as an educator. She has also worked in a med/surg ICU in Great Britain and a liver transplant ICU in Dublin, Ireland.
---

Adam Oliver, BSN, RN, MHA, CEN, CFRN, NREMT-P
Adam Oliver is a flight nurse and paramedic at Life Air Rescue in northwest Louisiana. Adam's experiences as a paramedic, ICU nurse, and emergency nurse provide knowledge and understanding of both critical care bedside needs as well as transport considerations in the air medical transport industry.
---

Jessica Pemberton, MSN, RN, CEN, TCRN, CAISS, CSTR
Jessica Pemberton is the Performance Improvement Coordinator for an ACS verified Level II Trauma Center in Northern California. Having over 35 years of emergency care experience in a wide variety of roles and facilities has allowed continuing her passion for patients having the best outcome possible.
---

Jamin Rankin, RN, CEN, CFRN, TCRN, NREMT-B
Jamin Rankin is the Trauma Program Manager at Ochsner LSU Health Monroe in north Louisiana. His experience in the emergency department, helicopter air ambulance transport, and a hospital trauma program allows him to understand care of the trauma patient from pre-hospital to discharge.
---

Kathy Reed, MSN, RN, CEN, CPEN, TCRN
Kathy Reed is the Trauma Nurse Lead at Northern Suburban Medical Center in Thornton, Colorado. She utilizes her experience in Emergency Nursing, Transport and Clinical Education to drive improved patient outcomes.
---

Martha Roberts, MSN, RN, ACNP-BC, PC/PNP-BC, AC/PNP, CEN, CPEN
Martha A. Roberts is an Assistant Professor and lead of the Pediatrics department for Samuel Merritt School of Nursing in Sacramento, California. She is also an adult and pediatric nurse practitioner at Zuckerberg San Francisco General Hospital and Trauma Center in the emergency department. She is host of The Center for Medical Education's EM Bootcamps, The 2 View Podcast, and teaches nationally. Additionally, she remains adjunct faculty for Georgetown University School of Nursing. Her specialty focuses on emergency and critical care populations.
---

Mary Ann Rodgers, MSN-Ed, RN, MICN, CEN, CPEN, TCRN
Mary Ann Rodgers is a Nursing Professional Development Practitioner with over 20 years of experience in Emergency Nursing at Cedars Sinai Medical Center in Los Angeles, California. She is also a Mobile Intensive Care Nurse for Los Angeles County for 20 years and uses her expertise to provide online medical support for EMS providers.
---

Shayla Seay, RN, CEN, CFRN, CPEN, CTRN, TCRN
Shayla Seay is an active Flight Nurse with Air Methods. Trained and certified in emergency medicine, she exercises skills and knowledge base through transport of all demographics of patients and a number of specialty equipment devices. Wanting to stay current in best practice, she also works shifts in various emergency departments. A desire to have more exposure to education led her to obtain various state licenses and encourage positive prehospital medicine relationships with emergency departments.
---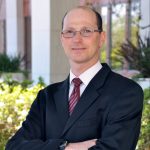 William Sherman, MD, MPH
Dr. Sherman is the Burn Director at Arrowhead Regional Medical Center and a committee member of the Western Regional Burn Disaster Management Team. His clinical scope includes trauma, burn, critical care, and acute care surgery.
---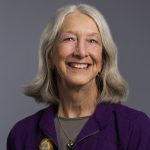 Rebecca Steinmann, MS, RN, APRN, NPD-BC, CPEN, CEN, TCRN, CCRN, CCNS, FAEN
Rebecca Steinmann is the Nursing Professional Development Practitioner for the emergency department at Ann & Robert H. Lurie Children's Hospital of Chicago. Becca has seen many changes in her 45+ year nursing career and remains committed to ensuring her colleagues are knowledgeable of the latest evidence-based trends.
---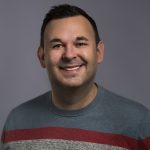 Steven Talbot, MSN, RN, CEN, TCRN
With over 20 years of experience, including, pre-hospital care as a paramedic, flight nursing, rural and inter-city nursing, emergency department nursing, trauma nursing, emergency department management, education, nursing administration, and trauma program management, he is currently an Emergency Department Travel Nurse. He currently serves on the BCEN Board of Directors and on the Exam Construction & Review Committee for the CEN Examination.
---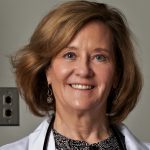 Kathleen Thimsen, DNP, MSN, RN, WOCN/CETN, FNS, DF-AFN
Dr. Thimsen is an Associate Professor of Nursing at University of Nevada Las Vegas. She serves as Director of the Doctorate in Nursing Practice Program and is Co-Director of the UNLV Community Clinic. Her research and service is Forensic Nursing with specifically focused work in elder abuse and catastrophic injuries, along with human trafficking.