Keynote Speaker: Rebekah Gregory, Boston Marathon Bombing survivor

Rebekah Gregory's life was forever changed due to the bombings at the Boston Marathon on April 15th, 2013. This act of terrorism may have claimed her leg, but it could not claim her spirit. Forced to leave her normalcy on that Boston sidewalk, Rebekah has devoted the past decade to turning her pain into her life's purpose.
Today, she is a sought-after inspirational speaker, author, coach and founder of the Rebekah's Angels Foundation, a non-profit that provides funding for mental health therapy for children and families suffering from trauma. Rebekah travels the world sharing lessons of strength and resilience with audiences of all sorts. Through her gift of humor, and the ability to share from a deep and personal place, she reminds people that no matter what bombs may go off in their own lives, there is life to be lived, even if you are on your last leg!
---
Roger Casey, MSN, RN, CEN, TCRN, FAEN
Top Ten Ways to be an Encourager
Roger Casey has over 30 years of emergency and critical care nursing experience. He uses his experience by volunteering on the BCEN Certified Emergency Nurse Exam Construction Review Committee to provide evidence-based items to emergency nursing.
---

Steve Cumming, BSN, RN, CFRN
Should I Stay or Should I Go: Critical Thinking in EMS
Steve has over 30 years of experience in healthcare, from the battlefield, to the ER and ICU and finally in flight. He also shares a passion for teaching and has spoken at local, regional and national levels.
---

Sara Daykin, DNP, RN, CPEN, TCRN, CNEcl
Accidentally on Purpose
Sara Daykin has worked in pediatric emergency nursing for over 25 years and maintains her bedside skills working in a free standing ED/UCC. Currently she is faculty at University of New Mexico College of nursing bringing her knowledge and enthusiasm for both pediatrics and emergency care to the next generation of nurses.
---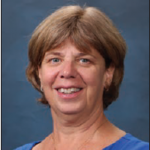 Nancy Denke, DNP, ACNP-BC, FNP-BC, FAEN, CEN, CCRN
Everything and the (Kitchen) Sink: Updates on Elimination Techniques in Medical Toxicology
Nancy holds a bachelor's degree from the Pennsylvania State University, graduate degrees from the University of North Carolina and St. Louis University, and her DNP- Innovation in Leadership from Arizona State University (ASU). Currently, she is a Nurse Practitioner with Toxicology Consultants of Arizona, a DNP Faculty member at ASU, and a presenter of numerous topics related to Emergency/Toxicology/Trauma Nursing/Medicine
---

Rhett Draehn, EMT-P, FP-C, MTSP-C
Everything is Normal… Until it is Not
Rhett Draehn is the Director of Safety for CareFlite. Since being involved in a medical helicopter crash, Rhett travels the country sharing his stories and advocating for safer helicopter operation in the community and at hospitals.
---

Jonathan Eaton, MD
ARDS in the Trauma Patient 
Jonathan Eaton is an Assistant Professor of Clinical Medicine at LSU Health Shreveport and is an Intensivist at Ochsner LSU Health Shreveport. He cares for patients in several adult ICUs, including Medical, Surgical, Neurosurgical, Trauma, Burn, and Cardiac and has a particular interest in the care of the cardiovascular critically ill patient population.
---

Courtney Edwards, DNP, MPH, RN, CCRN, CEN, TCRN, NEA-BC
Cheers to Thromboelastography!
Courtney Edwards is the Director of Trauma Community Outreach & BioTel EMS for Parkland Heath. Dr. Edwards utilizes her critical care, emergency, and trauma background to directing program growth through design, implementation, and evaluation of evidence-supported initiatives.
---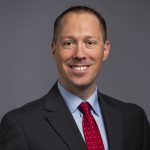 Sean Elwell, MSN, RN, NE-BC, TCRN, EMT
Up for the Challenge, Pediatric Case Studies
Sean Elwell is the Director of Trauma, Emergency Services, and Critical Care Transport at Nemours Children's Hospital Delaware. He is a past president for the Society of Trauma Nurses and currently serves on the BCEN Board of Directors.
---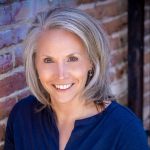 Rebecca Garber, MSN, RN, FNP-BC, FAANP
Smears, Wraps, and Resources: How to Manage Outpatient Burn Patients
Rebecca Garber is a nurse practitioner for the Burn and Reconstructive Center at HealthOne Swedish Medical Center. She has more than 20 years of experience managing burn patients from acute resuscitation to outpatient chronic care.
---

David Gueldner, BSN, RN, CFRN, CEN, CPEN, TNS
Why Can't She Just Be Pregnant?
David 'Red' Gueldner is the Clinical Base Leader for ARCH 4 in Sparta, IL and an ED charge nurse at SSM Health Saint Mary's Health Center in Saint Louis, MO. His career as a flight nurse is the culmination of 20 years in pre-hospital services, remote island medicine and a variety of emergency departments; his background has exposed him to a wide variety of patients and disease processes.
---
Kellie Hart, BSN, RN, VAD Coordinator
The Pulseless Patient: Managing LVADs
Kellie Hart is the Heart Failure Coordinator for Advanced Cardiovascular Specialists in Shreveport, La. Having previously worked in cardiac areas as a VAD coordinator, Kellie used her experience to develop the first shared care LVAD program in North Louisiana, an independent heart failure clinic, and a collaboration outreach clinic with an advanced heart failure center to offer treatment options to throughout the region.
---

Brandon Joines, MSN, RN, CFRN, CEN, TCRN, LP
Treatment and Assessment of the Patient with Autism Spectrum Disorder (ASD)
Brandon Joines is a flight nurse for CareFlite, providing high level critical care transport for patients in Texas and surrounding areas. Inspired by his son's diagnosis, Brandon created education for emergency clinicians to effectively assess and treat patients diagnosed with autism.
---

Samuel Mandell, MD, MPH, FACS
Burn Care in the Emergency Department
Sam Mandell is an Associate Professor of Surgery at UT Southwestern Medical Center, the Medical Director of the Parkland Regional Burn Center and Medical Director for Surgical Quality at Parkland. His clinical interests focus on the comprehensive care of burn and trauma patients, as well as emergency general surgery.
---

Justin J. Milici, MSN, RN, CEN, CPEN, CPN, TCRN, CCRN, FAEN
"He just started shaking!": Pediatric Seizures
Justin Milici is a Clinical Editor for Elsevier Clinical Solutions. He has been a nurse for over 35 years with clinical backgrounds in emergency, trauma, pediatrics, and nursing education, and uses his experiences to connect clinical conditions together across the emergency care spectrum.
---

Kelsey Morton, MSN, RN, FNP-BC, AGACNP-BC, CEN, TCRN, LP
The Mangled Extremity: To Save or Not to Save?
Kelsey Morton is a Trauma Surgery Nurse Practitioner at UT Health East Texas Tyler's Level 1 Trauma Center. Her diverse emergency experience, including volunteer firefighting and EMS, flight and ER nursing, EMS education, and being an advanced practice provider in ER, orthosurgery and trauma critical care, gives her a unique perspective when managing the traumatically injured patient.
---
Caroline Park, MD, MPH, FACS

Trauma Potpourri – Case Discussions from Pre-Hospital to Post-Discharge
Caroline Park is an Assistant Professor of Surgery at UTSW and Associate Trauma Medical Director at Parkland Memorial Hospital. Her clinical and research interests include trauma simulation and education, tele-trauma and merging innovation with patient care.
---

Sue Parrigin, MSN, RN, CFRN, CTRN, NRP
The Lost Art of Physical Assessment
Sue Parrigin is the Manager of the Clinical Staff Development Team for GMR Learning. Sue utilizes her 30+ years of experience in 911 ALS and critical care air medical transport to develop clinical education for over 30,000 pre-hospital providers.
---

Robert Schwab, MD
Palliative Care: The Path to Healing
Robert Schwab is Chief Medical Officer for Texas Health Allen hospital. A former emergency physician and palliative medicine physician, he offers a new paradigm for the ethics of end of life care based on his belief in the power of narrative to produce healing.
---

Heather Scruton, MSN, RN, MBA, RNC-OB
"We don't do that here…" Management of the Pregnant and Postpartum Patient in the Emergency Department
Assistant Director of Children's Mercy's award-winning Critical Care Transport Team, Heather Scruton has worked in healthcare for almost 30 years. Her experience includes nursing and leadership roles in emergency medicine, high-risk obstetrics, and critical care air transport. She speaks nationally on multi-disciplinary topics including healthcare innovation, unconventional use of in-situ simulation, conflict and communication, and maternal mortality.
---

Barbara A. Weintraub, MSN, RN, MPH, APN, CEN, CPEN, FAEN
Sorry, this Compartment's Full
Barbara Weintraub is the Director of Education and Critical Care at MedEx Ambulance in Chicago, Illinois. Barb has been involved in EMS and emergency care since both specialties were in their infancy, and has greatly enjoyed watching and growing with them!
---

Leigh Ann Yates, MBA, AIC, CPHRM, DFASHRM
Documentation Do's and Don'ts – What You Need to Know!
Leigh Ann Yates is a national healthcare practice leader who has over 27 years of experience in insurance, claims, patient safety, hospital and physician risk management. Leigh Ann is a contributor for several human capital and claims and litigation playbooks for ASHRM (risk management global leadership association), as well as leads an online writing forum focused on patient safety and healthcare leadership. Leigh Ann is also a Fellow with ASHRM.
---

Stephen Young, BSN, RN, CCRN, CINE
Traffic Signals
Steve Young is a critical care RN that has completed a variety of travel assignments since the COVID-19 pandemic began. His travels have helped him enhance his passion for providing and teaching Emergency Medical and Adult Critical care.
Share this page: