Keynote Speaker: Mike Rayburn

Mike Rayburn is a two-time TED Talk Presenter, an innovative entrepreneur and Hall of Fame speaker who uses world-class guitar and comedy to teach change and innovation to corporations world-wide. He has headlined Carnegie Hall, headlined in Las Vegas, and performed more than 5,000 presentations in 20 countries on five continents. Rayburn is a regular on Sirius/XM and morning radio nationwide. He has performed as guitarist with The Beach Boys and John Oates.
Rayburn's keynote is called "The What IF? Keynote Experience." You will learn three simple tools for harnessing your unrealized potential, creating and leading change, and becoming a virtuoso performer. You'll hear amazing music including a solo guitar version of Bohemian Rhapsody.
Oh, and you laugh a LOT! No one does what Mike Rayburn does.
---
Angie Alexander, MSN, RN, CEN, SANE-A, SANE-P, AFN-BC, FAEN
The Importance of Evidence Recognition, Collection and Documentation in the Emergency Department
Angie Alexander has worked at Atrium Health / Carolinas Medical Center Emergency Department since 1990. In 2007, she established a Sexual Assault Nurse Examiner (SANE) program that now includes 10 facilities in the Charlotte, NC area. Angie also supervises the Domestic Violence Healthcare Program for Atrium for patients, visitors and employees that may experience intimate partner violence.
---

Pamela D. Bartley, BSN, RN, CEN, TCRN, CCRN-K, CFRN, CTRN, CPEN
Certification: Where Passion and Success Meet
Pamela D. Bartley is the owner of PDB Nurse Education, LLC. With over 35 years of emergency and critical care nursing experience and a passion for education, she mentors nurses in achieving their certification goals.
---

Crystal Bencken, MSN, RN, CEN, CPEN, CHSE
Using Simulation to Build Better Teams and Improve Patient Outcomes
Crystal Bencken is a Simulation Education Manager at Atrium Health Carolinas Simulation Center. She brings 16 years of emergency nursing and trauma experience to simulation projects focused on teamwork, communication, systems testing, and process improvement.
---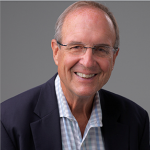 James Broselow, MD
The Tale of the Tape
James Broselow is the developer of the Broselow Tape and Color Coded system. Dr. Broselow is a recipient of the ISMP Lifetime Achievement award for his work innovating simple solutions for complex medical problems.
---

Michelle Choromanski, MS, CCLS III
Building a Portable Pediatric Toolkit (co-presenter)
Michelle Choromanski is a Certified Child Life Specialist at Atrium Health Cabarrus Jeff Gordon's Children's Hospital. Her thirteen years of clinical experience includes practice in the  the Children's Hospital of Philadelphia ED, creating a module for implementing pediatric support services in a children's advocacy center, and for the past seven years, implementing child life specific programming in an outpatient radiology and sedation department, including a program to reduce anesthesia in pediatric MRI.
---

Kevin Coleman, M.Ed., BSN, RN, CCRN, CEN, CPEN, C-NPT, DHSc (c)
It's Just a 'Little Burn': Pediatric Considerations with Burn Care
Kevin Coleman is the Patient Service Manager for the North Carolina Jaycee Burn Center and has over 21 years of experience with burn management, emergency/trauma and critical care transport. Kevin's experiences with pediatrics in all three areas tie together a continuum of care that can be transferred to learned lessons for pre-hospital, ED and burn center care providers.
---

Chris Dafler, B.Sc (Psych)
16 Brains: A Description of Mental Health Diagnoses
With 30 years of verbal de-escalation and mental health experience, Chris Dafler has worked in residential facilities, schools, and hospitals. Bringing a unique perspective to understanding various mental health diagnoses, Chris uses his interactive presentation style to educate others on patient-directed care needs.
---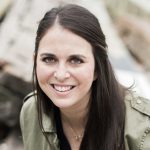 Jessica Evins, BSN, RN, CPEN
Delivering Calm Amidst the Chaos: Pediatric Palliative Care in the Emergency Department
Jessica Evins is a nurse in the Pediatric Emergency Department at NewYork-Presbyterian Morgan Stanley Children's Hospital at Columbia University Medical Center and the 2022 recipient of the BCEN Distinguished CPEN Award. Jessica is a strong advocate for interprofessional, simulation-based training and is passionate about expanding the roles of both palliative care and child life care in the emergency setting.
---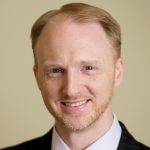 Sean Fox, MD
Delivering Difficult Conversations with Dexterity
Sean Fox is a professor of emergency medicine and pediatrics who works clinically in both the adult and pediatric EDs while also being the program director for the emergency medicine training program at Atrium Health Carolinas Medical Center. He has a passion for education that extends from the bedside to the conference center and beyond to the online realms.
---

Bruce Hoffman, DHPEs / MSN-RN / NR-Paramedic / CFRN / FP-C / CCP-C / C-NPT / CT EMS I
Can't Shock 'Em? Block Em! Esmolol's Role in Achieving ROSC
Bruce Hoffman is a critical care registered nurse and paramedic whose clinical background includes the ICU, ER, trauma, cardiology, and critical care transport/flight. He holds graduate degrees in education and advanced practice. He resides with his wife and three kids in North Central CT.
---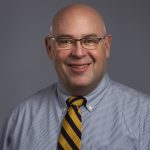 Kyle Madigan, MSN, RN, MHCDS, CFRN, CTRN, CEN, CCRN
Blast Injuries
Kyle Madigan is the Director of the Dartmouth Hitchcock Advanced Response Team for the Dartmouth Hitchcock Medical Center. With his unique style of teaching and over 30 years experience as an ED, critical care, and flight nurse, his presentations cater to a wide variety of healthcare professionals.
---

Steven Malarchick, DNP, RN, CFRN, CTRN, NREMT-P
Lessons from Lefty
Steven Malarchick is a flight nurse practitioner-paramedic with over 15 years of experience in air medicine. Steven currently serves on the Exam Construction Review Committee for the CFRN and CTRN exams and has volunteered with BCEN for the past 11 years.
---

Tara McGee-Walker, MSN, RN-BC
Using Innovation to Deliver Doses of Hope
Tara McGee-Walker is the Director of Teammate Health at Atrium Health. Having worked in emergency departments, clinical informatics and employee/occupational health, Tara uses her experiences to apply rapid improvement techniques to clinical workflow problems and leverage technology that makes sense for the workflow.
---

Sarah McLelland, BSN, RN, MS, CEN, TCRN, CPEN, SANE-A
"I Don't Want to Screw Up:" Evidence-based Approaches to Trauma Informed Care and Evidence Collection for Victims of Sexual Assault
Sarah is the ED Clinical Educator for Tulane Health System in New Orleans. She is is also a Sexual Assault Nurse Examiner (SANE) and uses her experience to provide trauma informed care to her patients in both settings.
---

Ashley Metcalf, MSN, RN, CEN, TCRN
Massive Components of the Massive Blood Transfusion: Beyond Blood Administration
Ashley Metcalf is the Trauma Performance Improvement Coordinator at Prisma Health Greenville, a Level 1 Trauma Center in Greenville, South Carolina. With almost 20 years of experience in emergency and trauma medicine, she has a true passion for improving care of the injured patient.
---
Derek Miller, MSN, RN, CCRN-K
Beyond the 5 Ps: A Broader View of Compartment Syndrome
Derek is the Outreach & Prevention Educator for the NC Jaycee Burn Center at UNC Chapel Hill. He enjoys sharing his passion for interprofessional collaboration to optimize the care of burn patients across the continuum from emergency care, to critical care, to recovery and aftercare.
---

Jacob Miller, DNP, MBA, ACNP, ENP-C, CNS, NRP
Don't HOp to It: Intubating the Physiologically Difficult Airway
Jacob Miller is a critical care transport nurse practitioner and clinical nurse specialist with a background in EMS and emergency nursing. With over a decade in HEMS, Jacob is a flight/CCT clinician and the clinical educator for UC Health Air Care & Mobile Care in Cincinnati, OH.
---

Caitlin Parker, CCLS I
Building a Portable Pediatric Toolkit (co-presenter)
Caitlin Parker is a Certified Child Life Specialist at Atrium Health Levine Children's Hospital. Her work spans 12 years of clinical experience in the emergency department, Carolina's Pediatric Rehabilitation Pavillion, inpatient care, and pre/post operative surgical services promoting psychosocial support, diagnostic education and empowering advocacy in the setting of complex chronic needs to produce positive touchpoints for future health journeys.
---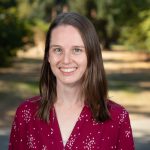 Hannah Pye, MSN, RN, CEN
Emergency Care of the Breastfeeding Dyad
Hannah Pye is a Certified Emergency Nurse working as full-time nursing faculty. Hannah is passionate about breastfeeding success and believes emergency department nurses can play a key role in breastfeeding support.
---

Kory Scheideman, BSN, RN, CEN, CPEN, TCRN
Don't Wipe Your Feet on My MAT
Kory Scheideman is the clinical nurse manager for a 12-bed freestanding emergency department in Fort Collins, Colorado and leader of the regional Emergency Department Medication Assisted Treatment Team. With emergency department leadership skills and several community connections, Kory is able to provide a unique perspective to anyone he interacts with.
---
Tiffany Welsh, BSN, RN, CEN, TNS
Biocontainment Transport: Too Easy
Tiffany Welsh is a major in the United States Air Force Nurse Corp, currently assigned as the Deputy Director of the Sustainment of Trauma and Readiness Skills in Omaha, Nebraska. With experience in emergency, trauma and critical care air transport, Maj. Welsh now teaches, focusing on biocontainment and how that translates into trauma care.
---

Amanda Werner, BSN, RN, ONC, MEDSURG-BC, SCRN
50 Shades of Gray Matter: Navigating the Myriad of Mixed Feelings About Stroke Care
Amanda Werner is the Stroke Program Manager for the UCHealth Northern Colorado region and supports stroke care across four hospitals, two FSEDs, multiple EMS/fire agencies, and numerous neighboring facilities/states. Her passion for stroke care resides in empowering clinicians caring for stroke patients to be confident, competent, and know their impact in improving patient outcomes.
---
Melissa Woolworth, MD, FACOG
Trauma in Pregancy
Melissa Woolworth is the Director of Complex Delivery Planning and Director of OBGYN Simulation at Atrium Health in Charlotte, NC where she is an OBGYN academic physician. Having practiced in rural and urban settings, she has a strong interest in complex Gynecologic surgery, including leadership in the placenta accreta spectrum care team, and trauma in pregnancy.
---

Courtney Wright, MSN, RN
OMG! A Burn! Now What?
Courtney Wright is the nurse educator for the North Carolina Jaycee Burn Center, located at UNC Hospitals in Chapel Hill, NC. Courtney uses her experience with burn and vascular surgery to educate patients and staff on the continuum of the burn journey.