BCEN's Valued Partners
BCEN is a strong advocate for the nursing profession and has the deepest respect for the work and dedication demonstrated by nurses every day. At BCEN, we believe that specialty certification and membership along with active participation in one's professional association go hand in hand. Whether you are a student on your journey to becoming a nurse or furthering your education, or an established nurse in the workforce, there are many benefits to achieving and maintaining your specialty certification and participating in your membership association as seen in the graphic below.
BCEN believes that specialty certification and active participation in one's professional association go hand in hand. Nurses leave a lot on the table when they don't take advantage of both.
Certification organizations and professional associations provide value in different ways. Taking advantage of both drives excellence, professionalism and demonstrates commitment to your patients and career.
BCEN believes so strongly in the advantages of specialty certification paired with professional association membership, that we offer a discount on our exams for nurses who hold membership in their professional association.
| Certification Organizations (BCEN) | Professional Associations (ENA, STN, ASTNA) |
| --- | --- |
| Produce high quality, psychometrically sound certification exams | Advocate for the profession. Provide a national voice |
| Provide portable and nationally recognized credentials | Networking/career opportunities |
| Measures knowledge/expertise in one's specialty area | Provide practice resources |
| Promotes lifelong learning | Provide education resources |
| Career advancement through certification | Provide leadership development opportunities |
| Provide industry resources and expertise | |
BCEN is proud to partner with the following professional associations:
---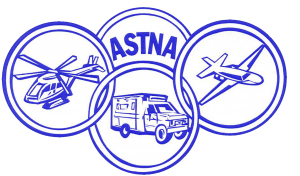 Air and Surface Transport Association
www.astna.org
The Air & Surface Transport Nurses Association (also known as National Flight Nurses Association) is a nonprofit member organization whose mission is to advance the practice of transport nursing and enhance the quality of patient care through commitment to safety and education.
---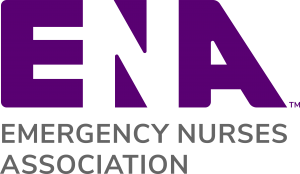 Emergency Nurses Association
www.ena.org
The mission of the Emergency Nurses Association is to advocate for patient safety and excellence in emergency nursing practice. We envision our self to be the global emergency nursing resource and advocate for Safe Practice and Safe Care.
---

National Student Nurses Association
www.nsna.org
NSNA's mission is to mentor students preparing for initial licensure as registered nurses, and to convey the standards, ethics, and skills that students will need as responsible and accountable leaders and members of the profession.
---

The Society of Trauma Nurses is a professional nonprofit organization whose mission is to ensure optimal trauma care to all people locally, regionally, nationally and globally through initiatives focused on trauma nurses related to prevention, education and collaboration with other healthcare disciplines. The Society of Trauma Nurses advocates for the highest level of quality trauma care across the continuum. We accomplish this through an environment that fosters visionary leadership, mentoring, innovation and interdisciplinary collaboration in the delivery of trauma care.