On Sept. 10, BCEN was pleased to announce our 2020 National Certification Champion Award winners, including our Healthcare System category winner: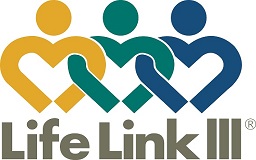 Life Link III
Minneapolis, MN
Meet the Winner Q&A with Vice President of Clinical Services, Kolby Kolbet, MSN, RN, CFRN, CMTE, and Katie Burkhart, Life Link's marketing and communications director:
What does the BCEN National Certification Champion Award mean to Life Link III and the communities you serve?
Katie: One of our core values at Life Link III is excellence. This award affirms that we are demonstrating excellence when it comes to supporting certification and the professional development of our nurses and offering a high-level clinical program. We have always made it our priority to invest in our people. Our team members all undergo extensive, continual in-service education to make sure that we are delivering the most advanced critical care and technology.
Kolby: For our patients and communities, our ability to deliver critical care through specialized certification and be recognized with this honor is an assurance that if they or their loved ones are ever in need of air medical transport, they know that the highest level of patient care is going to be delivered by highly trained and skilled certified RNs.
One of the unique aspects of our organization is that as a nonprofit consortium we represent the 10 health systems that own Life Link III. We are an extension of each of those tertiary care center facilities representing over 70 hospitals in Minnesota and Wisconsin. It is an honor for us to be able to demonstrate this level of commitment to certification on behalf of all of those organizations that are member-owners of Life Link III.
Why are you glad you have so many certified emergency/trauma/transport nurses on staff as you deliver care during the coronavirus pandemic?
Katie: Undoubtedly, the coronavirus pandemic has brought many new challenges to both our organization and to the industry, and around the globe. Given the high caliber of training and certification of our clinicians, we knew that we had the right team in place to face this pandemic head on. We knew—between our nurses' level of skill and their dedication to patient care and safety—we would be able to implement new procedures and tools in order to face this pandemic.
Kolby: Nurses who are certified demonstrate the ability to think critically. The unique challenges we have been faced with during the pandemic have forced us to look at ways to treat patients differently and be able to accommodate them for transport in a method that is safe for our crew members and effective for the patients. For example, we incorporated the Sea-Long CPAP helmets, which was a complex problem because it had not been done in the air medical transport setting, or in any transport setting before. These are similar to the helmets that were seen in Italy at the onset of the pandemic. We were able to bring those in-house and turn it over to our education team to develop procedures to use in air medical transport safely in a manner that all of our clinicians felt confident and comfortable in doing. Our team's adaptive and innovative response is what made us successful in the response to the pandemic.
What continues to surprise you about the impact of BCEN certification?
Kolby: From an individual nurse standpoint, it is their dedication to continuously challenge themselves to strive for and achieve clinical excellence on their own and seeking certification to validate their advanced knowledge that they prepared for by studying for the certification exam. As a result, it often becomes a challenge that encourages their peers to further their education and expand on their knowledge, and then they serve as a resource to each other.
Not only do our team members show up every day ready to care for the most critically ill and injured patients, they also often "manage up" to me, bringing suggestions on how to improve patient care delivery. Some examples of certified nurse initiatives include the use of point-of-care testing and point-of-care ultrasound. We now carry and administer whole blood. We have transfusion warmers in the helicopter setting. And we also have a quality peer-review process—again with that peer accountability and striving for clinical excellence.
What ROIs make your decision to robustly support specialty certification for your emergency nurses a smart and wise choice?
Kolby: This brings to mind the quote from Richard Branson: "Train people well enough so they can leave. Treat them well enough so they don't want to." We provide every nurse on Level 1 and 2 of our clinical ladder with $900 in annual professional development funds that they can use to pursue any type of continuing education to prepare themselves for an exam. We also pay for the successful passing of a required exam, which in this case is the CFRN®. And if they choose to also pursue the TCRN® or the CEN®, they can use those funds to prepare for that exam, and then pay for it as part of their professional accountability. That fund increases to $1,200 and then $1,500 for the two higher levels of the clinical ladder. As result, the more nurses put into their professional growth and development, the more they earn to further their development, and the benefits of that are immeasurable.
Having certification as a retention offering is the best way we can indirectly measure our return on investment for certification. Turnover can cost the organization nearly $90,000 per individual because of overtime and covering the gap during recruitment, interviewing and onboarding. When we first considered the idea of that $900 per person, we talked about the $90,000 cost of losing a nurse and knew we wanted to invest our funds properly – and that meant investing in our people.
Also, from a clinical standpoint, we know people love what they do—caring for patients. Often times they want to grow, but they do not necessarily want to leave direct patient care to go to a formal leadership opportunity or management role. Certification helps them grow vertically within their job as a flight nurse, so they can continue to grow, make more money, take on more responsibility, have some informal leadership opportunities, and feel fulfilled without having to leave the bedside.
What do you most want organizations to know about supporting certification?
Kolby: Typically, when someone is looking for critical care ground transport or air medical transport, they are looking for someone to bridge the care from a physician level of care in a rural setting. They expect you to show up with the confidence and competence to care for a wide variety of patients of all age groups. In short, they expect the best of the best. As an organization, one of the few ways to validate that, in the absence of being able to measure direct outcomes, is through the knowledge base of your clinicians through certification.
I highly encourage organizations to support certification for their clinicians. Investing in our people is one of the strongest investments we can make. People are our number one asset. In addition to high employee retention rates, Life Link III has been recognized for high levels of employee engagement. This is truly reflected in our culture and on the job every day. All Life Link III employees care deeply about making tomorrow brighter for our patients and our families. For organizations that are not already required to have certifications through CAMTS or other accrediting bodies, my reasoning for supporting certification rallies around the idea of clinical excellence. For us, the importance of certification really begins and ends with excellence.
Read our Meet the Winner Q&As with Small Healthcare Organization category winner Childress Regional Medical Center and Large Healthcare Organization category winner UVM Health Network – Champlain Valley Physicians Hospital.
In case you missed it, you can read the Sept. 10 announcement of all the 2020 BCEN National Certification Champion Award winners here.