Meet Maggie Ramirez: BCEN's Marketing & Event Specialist
If you've ever visited a BCEN booth, attended the BCEN breakfast or joined a BCEN virtual event, you've experienced Maggie's handiwork. She responsible for everything from logistics to merch to ensuring every nurse has a great experience. And yes, Maggie is Chief-in-Charge of BCEN mug designs! 
Years with BCEN: 7, going on 8!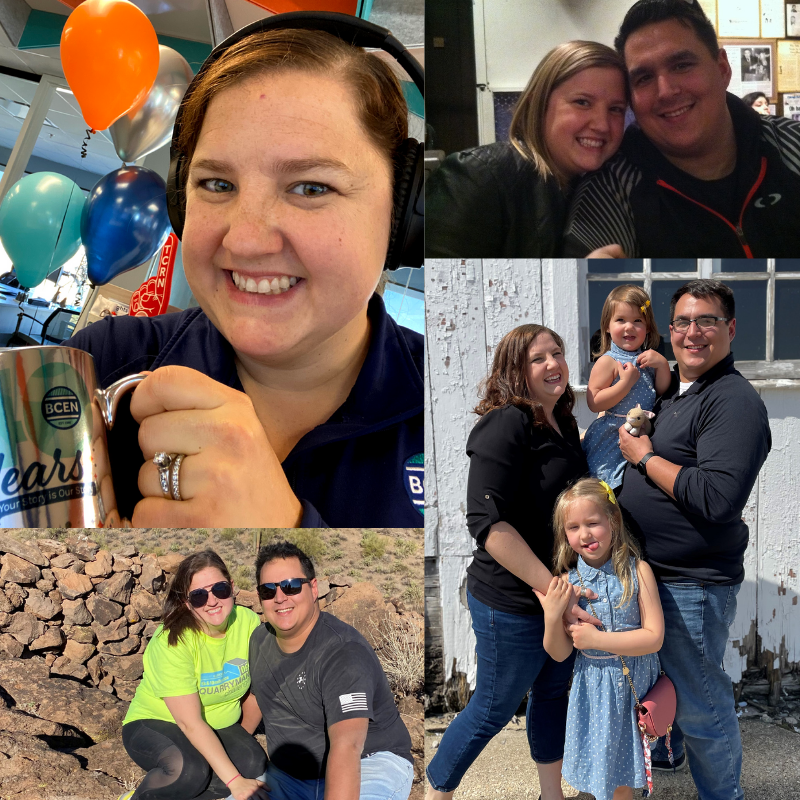 3 Fun Facts: 
If you were stuck on a deserted island, what 3 things would you bring? 
A REALLY outdoorsy friend, sunscreen and a Coast Guard radio.
If you won the lottery, what is the first thing you would do?
Take a vacation and spend a year doing random acts of kindness.
List 5 hashtags that describe you.
#girlmom #snackdealer #chaoscoordinator #shopaholic #humble
3 Questions for Maggie:
What do you love most about your role at BCEN?
I love that my work impacts so many in a direct, in-person way. Being in charge of ensuring that BCEN's presence at conferences, meetings and other events is memorable and conveys our brand and values puts me in touch with every amazing nurse from the most veteran certified nurses to students. I also work with a lot of local conference planners who are boosting certification within their state or hospital, and it is great to support them.
How would you describe BCEN nurses? What do you want nurses to know about BCEN's work on their behalf?
BCEN nurses and candidates are passionate people who have found a specialty in which they give their all. It is important for our nurses to know we care about them as well as how we interact with them.
Every interaction that a BCEN staff member has with a certified nurse or a candidate happens on a one-on-one, individualized basis. Our Customer Experience Specialists (which is how I started with BCEN) answer the phone instead of having an automated message pick up.
We are here to support nurses through their certification journeys and throughout their careers. Without nurses committed to the emergency nursing specialties, there would be no BCEN. So, their story — your story— truly is our story, and I could not be more appreciative of the path each nurse has taken.
How have you created community through BCEN events during the past 18 months? Why is being part of the BCEN community important for nurses?
Over the past year and a half, we have created virtual spaces for the BCEN community at industry conferences and BCEN's own events, like our 40th anniversary virtual tribute and the July 2021 Certibration. This has allowed nurses to join in the conversation, celebrate their own accomplishments, and recognize their colleagues, including BCEN award winners, for all they have done. Nurses' commitment to their profession has been astonishing considering what the world has been going through.
Creating high-quality virtual spaces has been challenging, however, it has been a great learning opportunity for not just myself and our staff, but also for our nurses who I think realized more than ever before how much we stand behind their commitment to certified success.
Being part of the BCEN community is beneficial in so many ways. It supports the profession and the specialty, it boosts confidence and knowledge and allows nurses to mentor their colleagues and the next generation of nurses coming into emergency, transport and trauma care. The BCEN community is a place for nurses to share interests and ideas, and grow, and feel appreciated for the common path they have chosen.