We hope you enjoyed our session on how supporting certification boosts employee engagement.
Our Executive Director, Janie Schumaker, MBA, RN, CEN, CENP, CPHQ, FABC enjoyed presenting with Ron Kraus, MSN, RN, CEN, ACNS-BC on how nurse leaders can support their nurses through the journey to certification.
In their presentation, they shared that supporting specialty certification:
Boosts engagement
Boosts ownership
Boosts patient and team outcomes
Below are the resources that were shared during the session. Download, share and use in your conversations with your nurses. They will appreciate the support on their journey to certification.
And use the form on this page to send a note to Janie with any questions you may have. We're here to help you out as a nurse leader!
---
Journey to Certification Kits
Whether you're a nurse or an administrator, BCEN offers the tools you need to make certified success a reality!
Make Your Case Toolkit
The BCEN Make Your Case Toolkit is a FREE resource available to nurses who want to talk with their administrators about the benefits of certification, and make a case for financial, professional and moral support.
Inside the Make Your Case Toolkit, you'll find:
Facts on the impact of board certification from BCEN … on your career, your organization and your patients
Information on the certifications you might be considering
Materials to present to your administrator outlining benefits, value and possible cost savings
Much more!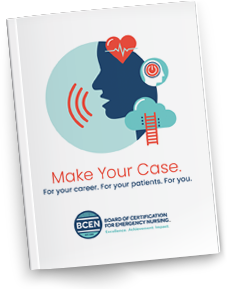 Support Your Nurses Toolkit
The BCEN Support Your Nurses Toolkit gives you a research-based overview of the true value of certification, along with materials that will help you encourage and support your nurses while they work to achieve more.
Inside the Support Your Nurses Toolkit, you'll find:
Facts on the impact of board certification from BCEN … on your ED, your patients and your nurses
Information on the certifications your nurses might be considering
Materials outlining benefits, value and possible cost savings
Break room posters to promote the value of certification to your team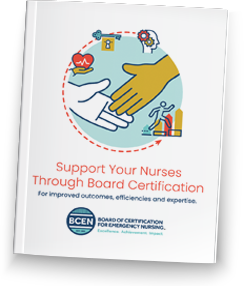 ---
Nurse Recognition Kit
Let them know you're a fan.
Whether you hang a poster in the break room, pass out stickers (with some bonus donuts!), or write a heartfelt note to a team member, with the help of this recognition kit, your nurses will know how valued they are.
Board certified emergency nurses put in endless hard work and tireless dedication to being the best they can be. They do it because nursing is their calling – one they have answered with sincere passion and drive. They do it in the air and on the ground, with young patients and traumatic situations.
This kit is our gift to you. It gives you a toolbox full of shareable elements to recognize and thank your emergency nurses for the work they do in the ED and beyond.
Inside the kit, you'll find:
Printable posters and flyers
Social graphics for multiple platforms with suggested posts
A recognition certificate designed for board certified emergency nurses
A customizable email template
Printable sticker template for use with Avery printing sheets
Your nurses inspire you every day. Download the kit and let them know.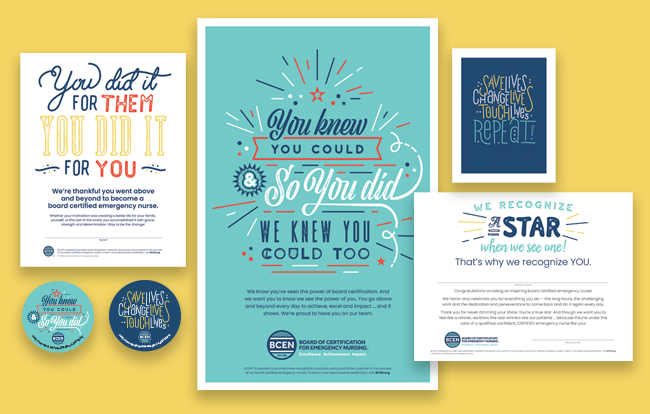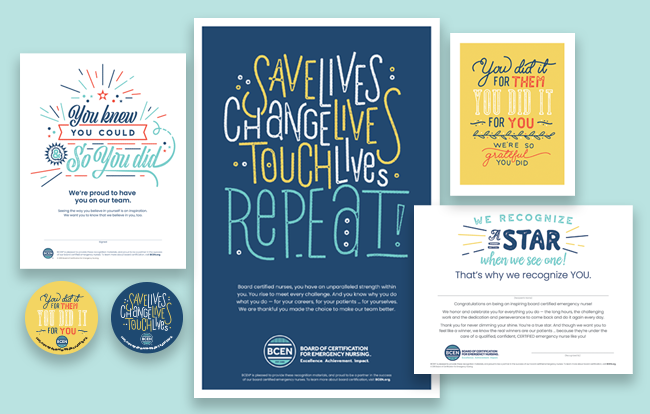 Share this page: