Digital Badging – A New Way to Frame Your Certification
Digital Badge: What is it?
We're putting your bragging rights right at your fingertips! Share your hard-earned credentials in an exciting new, secure and verifiable way with Digital Badges with through our partner Acclaim (a division of Pearson). With every BCEN® credential earned you will now receive a digital badge to showcase your certification and the skills required to achieve your credential.
Digital Badge: What are the benefits?
Get It! Share It. Verify It. Your accomplishment is no longer resigned to a life on paper.
Get It!
If you have achieved a BCEN specialty certification, you will get an email with a link to claim your badge by downloading it. After that, you are presented with a wide range of options for sharing it. Be on the lookout for an email from Acclaim with instructions to claim your badge.
Share It!
Share your badge online in emails (on your signature line), resumes and other documents
Share your badge on social media: LinkedIn, Twitter, Facebook and blogs
Share with coworkers, friends, supervisors and future employers
Verify It!
​​Verification is achieved by clicking on the badge; the authenticity of your credential and skills are directly evidenced by BCEN
Manage, share and verify your certification achievements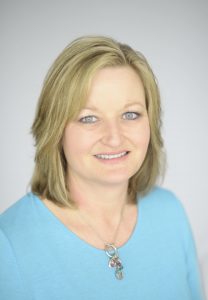 I'm very proud to have my Certified Emergency Nurse (CEN ) credential and I'm excited to be able to share it with my friends and colleagues digitally!
– BCEN Executive Director Janie Schumaker
MBA, BSN, RN, CEN, CENP, CPHQ, FABC
How-To Videos and Knowledge-Base Articles
If you are looking to see how to share your badge and or have questions about your badge – there are great videos and articles to answer many of your questions.  Be sure to check out the Acclaim Knowledge-Base section.
For Badging Technical  Support
Our badging provider, Acclaim, will provide first line email technical support from 9 a.m. – 5 p.m. CST Monday through Friday, not including holidays. Earners can submit support tickets at support.youracclaim.com and will receive a timely reply to their questions.
Share this page: