Digital Badging: The Best Way to Share Your Certified Success!
What's a Digital Badge?
Just like your hospital or organization badge shows patients, colleagues and supervisors who you are and what you do, your digital badge from BCEN  identifies you as a certified emergency, trauma or transport nurse — and lets the world know that you are driven to excel. Read on to learn more about the benefits of your BCEN Digital Badge, and how you can claim yours and start sharing your success.
What are the benefits of a Digital Badge?
BCEN brings you the Digital Badge as an exclusive benefit to BCEN board certified nurses. Your Digital Badge is more than a logo or an email signature — it's a valuable tool that can help you build the nursing career you've always dreamed of. Some of the benefits of Digital Badging include:
A customized logo identifying your certification, containing metadata that details your certification
An easy way to let current and potential employers learn more about your qualifications
An attractive visual element you can add to your CV, email, LinkedIn and more
A quick and simple way for employers to verify your certification.
How do I get my digital badge?
It's easy! Follow the steps below to secure your Digital Badge and start sharing your success.
Accept It!
Once you've passed your certification exam, you'll receive an email with instructions for claiming your Digital Badge. Simply click on the link, log into Credly, download your badge and prepare to share.
Didn't receive your email? Click here to log into Credly and claim your badge! Make sure you use the same email here as on your BCEN account.
Share It!
Once your badge has been downloaded, it's easy to share on a multitude of platforms. Include it in your CV, share via your preferred social media platform, add it to your email signature and send it to anyone you feel would benefit from learning more about your certification.
Verify It!
Because your Digital Badge contains metadata detailing your certification, it can be used as a method for verification by current or potential employers. Digital Badges are backed by BCEN and are accepted as an authentic verification of your skills and achievement.
By clicking on the badge, your employer, supervisor or hiring manager will have the opportunity to verify your certification status, along with start and expiration dates. You also have the option to print a PDF of your Digital Badge for verification purposes.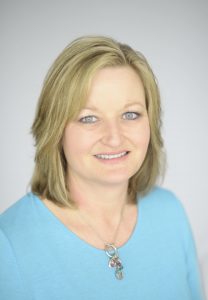 I'm very proud to have my Certified Emergency Nurse (CEN) credential and I'm excited to be able to share it with my friends and colleagues digitally!
– BCEN Chief Executive Officer Janie Schumaker
MBA, BSN, RN, CEN, CENP, CPHQ, FABC
How to Videos and Knowledge Base Articles
If you are looking to see how to share your badge and or have questions about your badge – there are great videos and articles to answer many of your questions.  Be sure to check out the Credly Help Center.
For Badging Support
If you are having trouble claiming your badge, or your badge details are showing up incorrectly, please call the BCEN main office at 877-302-2236.
Credly, our badging provider, will provide first line email technical support from 9 a.m. – 5 p.m. CST Monday through Friday, not including holidays. Earners can submit support tickets at support.credly.com and will receive a timely reply to their questions.
Share this page: