Meet Bri Driggers:
BCEN
®'s
Marketing & Communications Coordinator
Whether you have explored BCEN's website, engaged with any of BCEN's social media channels, or called BCEN's customer hotline, you have experienced Bri's labors of love—building community and designing useful content for BCEN nurses.
Years with BCEN: 2½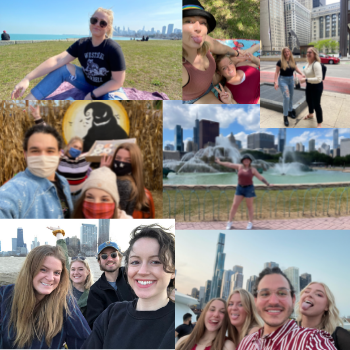 3 Fun Facts:
If you could meet anyone dead or alive, who would it be?  
Robin Williams
List 5 hashtags that describe you.
#Zillennial
#ILoveChicago
#Foodie
#MentalHealthMatters
#Addicted2TikTok
If you could learn to do anything, what would it be? 
Paint like an artist
3 Questions for Bri:
What do you love most about what you do for BCEN?
What really makes my day is when something I do or something our team does helps a BCEN nurse or makes an impact across the BCEN community. BCEN-certified nurses are the best of the best. We all have deep respect for healthcare workers … and "our"  nurses in particular. BCEN nurses have pursued careers that are already so challenging, but amazingly, you all continue to learn and try to do better every day and every year through certification. It says so much about your drive and passion for what you do. We are truly honored to be part of your professional journey. We believe in what you do, and we believe in you!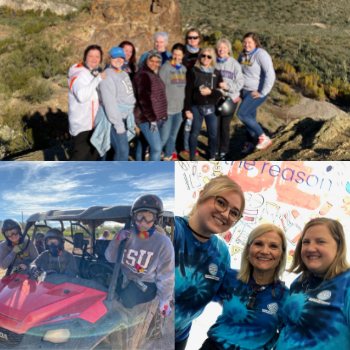 Why is building community for BCEN nurses so important?
Nobody really gets what it's like to be an emergency, trauma or transport nurse except other emergency, trauma and transport nurses. The rewards and the struggles, the dark humor and the favorite memes, how tough and demanding every shift is, and what it feels like to help a patient and comfort a family.
That's why we are committed to creating different kinds of places and spaces for BCEN nurses to connect to share victories, commiserate, swap tips and tricks, anywhere and anytime … and connect in person. Nursing is a tough job. Community, connection and camaraderie matter.
What are some of those spaces and places where BCEN nurses meet and connect?
For any time, anywhere-you-are connection, we have our social channels:
BCEN also has a resource-rich and we hope welcoming website, a monthly newsletter and events. And we cannot tell you how much we look forward to seeing you and talking with you in person more often.