TCRN National Trauma Credential Is Reaccredited
On September 7, 2023, the Accreditation Board for Specialty Nursing Certification (ABSNC) announced that it had granted reaccreditation to BCEN's Trauma Certified Registered Nurse (TCRN) certification program. The program is now accredited through January 2029.
The TCRN credential was introduced by BCEN in 2016 and was granted initial accreditation from ABSNC in 2019. Today, there are over 7,500 TCRNs worldwide.
---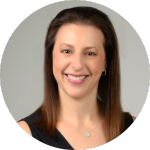 "Reaccreditation of the TCRN national trauma nursing certification program is important to credential holders, candidates, trauma programs and healthcare institutions," said BCEN Director of Certification and Accreditation Amy Grand, MS, RN, ICE-CCP. "It demonstrates BCEN's ongoing commitment to excellence and advancing the trauma nursing specialty."
---
What is Accreditation?
ABSNC accreditation is a peer-reviewed mechanism that allows nursing certifying organizations to obtain program accreditation by demonstrating compliance with the highest quality standards in the industry.
To earn reaccreditation, a process that happens every five years, nursing specialty certification programs must exhibit continuing adherence to ABSNC's 18 standards including organizational autonomy, basis in a research-based body of knowledge, nondiscrimination, test development, validity, reliability, test administration and security, fairness of passing scores, recertification, and confidentiality of candidates' data.
---
"We are grateful to our trauma nursing volunteers for their contributions to the TCRN reaccreditation process," said BCEN CEO Janie Schumaker, MBA, BSN, RN, CEN, CENP, CPHQ, FABC. "Your dedication and expertise were instrumental to this achievement and integral to advancing certified trauma nursing care."
---
Starting January 1, 2024, only national board certification programs that are accredited by an ANCC Magnet-approved accrediting body, which includes ABSNC, will be eligible to be a Magnet-accepted certification. The TCRN certification program has been Magnet-accepted since 2017.
Visit bcen.org/tcrn to learn how to earn the TCRN credential. For more on trauma nursing and the history of the TCRN, read In Pursuit of Excellence: The TCRN, which is part of BCEN's Commitment to Excellence Series.