BCEN

–

F

unded

Academic Scholarships Top $1.3 Million
Since 2012, BCEN has funded over $1.3 million in academic scholarships. 
---
BCEN Scholarship Donations
Since 2012

$632,000 to ENA

 

Since 2014

$270,000 to ASTNA

Since 2017

$225,000 to STN

Since 2017 $215,000 to FNSNA

 
TOTAL:  $1,342,000 
---
Today, BCEN annually funds nearly 50 scholarships at the doctoral, master's, undergraduate, and paramedic-to-BSN levels through the Air & Surface Transport Nurses Association (ASTNA), the Emergency Nurses Association (ENA), the Society of Trauma Nurses (STN) and the Foundation of the National Student Nurses' Association (FNSNA). More specifically, in 2023, BCEN donated a total of $155,000 to fund 49 scholarships. 
.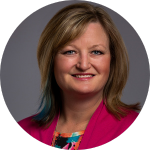 "Being involved in a nursing professional organization, attaining your academic goals, and maintaining specialty certification are keys to personal and professional success for today's emergency, trauma and transport RNs, and we are proud to support BCEN-certified nurses in every aspect of their unique and individual nursing journeys," said BCEN CEO Janie Schumaker, MBA, BSN, RN, CEN, CENP, CPHQ, FABC.  
..
Eligibility for a BCEN-funded doctoral, master's or undergraduate scholarship through ASTNA, ENA and STN includes maintaining an active membership in the professional society and holding a specialty-specific BCEN credential. BCEN-FNSNA scholarships are awarded to undergraduate nursing students with an interest in emergency or trauma nursing.     
Upcoming Application Deadlines
Applications for the

2024-25 academic year BCEN-FNSNA scholarships

open September 8, 2023 with a January 26, 2024 deadline.

Apply here

. 

 

Applications for the

2023 BCEN-ASTNA scholarships

will open November 1, 2023, with a due date of November 30, 2023. The application form will be posted on ASTNA's website.

 
*Please be sure to visit our partner's websites for the most up-to-date information about application dates and deadlines and complete eligibility information. 
Visit the BCEN Scholarships page for the most currently available links to our partners' scholarship pages and a list of the most recent scholarship recipients.