CTRN Earns Accreditation from ABSNC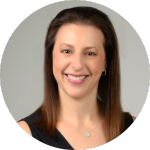 On August 10, BCEN announced that ABSNC had accredited the CTRN certification program.  
In this Inside News extra, BCEN Director of Certification and Accreditation Amy Grand, MSN, RN, ICE-CCP, talks about why accreditation is so important.  
---
Why are you so excited about the CTRN (finally!) earning initial accreditation?  
Accreditation for the CTRN certification program has been a long time coming. A certain volume of data is required for the very comprehensive, rigorous and data-intensive accreditation process. With the surge in the number of CTRNs over the past 3-4 years, we finally hit that threshold.   
It's exciting to see so many more nurses, leaders and providers recognizing the importance of transport nursing credentials … and ground transport-specific expertise in particular, as evidenced by the number of CTRNs doubling in just the past 3 years.  
Being a certified nurse myself, I understand the dedication it takes to voluntarily earn and maintain a credential. And we want our nurses to have the best. So, just like all of my BCEN colleagues, I do everything in my power to make our certifications the highest quality they can possibly be. Accreditation certainly adds to the value of the CTRN.  
The CTRN was designed and has always been maintained with the same commitment to excellence that BCEN puts behind each of our national nursing specialty certification programs. And similar to the certification renewal process for nurses, reaccreditation (which we go through every 5 years) helps BCEN stay on top of industry best practices.    
Why does accreditation matter? 
Accreditation means a certification program has met or exceeded the very highest standards in the industry. We are particularly proud that we are accredited by ABSNC, which is the only accrediting body specifically for nursing certification.  
ABSNC has 18 standards a certifying body must adhere to with respect to each of its certification programs in order to earn and maintain ABSNC accreditation. This includes things like organizational autonomy, basis in a research-based body of knowledge (which is another reason why role delineation studies are so important), nondiscrimination, test development, validity, reliability, test administration and security, fairness of passing scores, recertification, and confidentiality of candidates' data.  
Accreditation tells nurses and credential holders and candidates the certifications they earn from BCEN are of the highest quality, and it tells them that BCEN is an organization that is committed to excellence in all we do. For patients and families, to the extent they are aware of it, accreditation is an industry mark of excellence.  
Accreditation for nursing specialty certification matters to hospitals and transport programs, particularly those who have earned or are seeking Magnet status or CAMTS accreditation. In fact, beginning January 1, 2024, only certification programs that are accredited (by ANCC Magnet approved accrediting bodies, which includes ABSNC) will be Magnet-approved.
Why does BCEN place such high priority on having its certification programs accredited?
For many of the same reasons that nurses earn our certifications … to have that independent validation of excellence, to be the best, to add value, to advance specialty practice and the nursing profession, and to and a sense of pride and accomplishment. In short, BCEN is committed to offering the highest quality certifications in the industry because that is what our amazing emergency, trauma and transport nurses … and their patients, of course … deserve. 
Anything else you'd like to add? 
Yes! We'd like to thank our transport nursing subject matter expert volunteers for their time, energy and passion. Their knowledge and expertise were essential to BCEN achieving this major milestone for the CTRN certification program.