On September 13, BCEN was pleased to announce our 2022 National Certification Champion Award – Small Healthcare Organization category winner: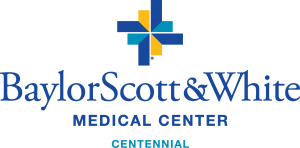 Baylor Scott & White Medical Center – Centennial Emergency Department
Frisco, TX
---
What does being named a BCEN National Certification Champion mean to your organization and the communities you serve?
This award highlights the emphasis that Baylor Scott & White Centennial places on encouraging our nurses to be certified in their specialty. As an organization we know that certifications elevate the care and experience of our patients. Therefore, being recognized with this award allows our staff, physician partners and most of all community to know that their care is our top priority through the support of certifications.
What sets nurses who have earned the CEN, CPEN, TCRN, CTRN, and/or CFRN apart in their daily practice and in their professional development trajectories?
Nurses who have achieved specialized emergency-specific certifications raise the bar when it comes to patient care. Their knowledge allows them to serve as better patient advocates, better teachers to new nurses, and change agents who bring about evidence-based practice changes.
What are the positive outcomes you are seeing and tracking as the number of BCEN-certified nurses increases?
Our increased certification rates have been tied to improved patient experiences as demonstrated by increasing Press Ganey scores. We have also seen an increase in patient volumes as well as EMS volumes due to the level of care provided by our nurses and the trust placed in them by EMS and our community. Most of all we have seen increased patient outcomes and less adverse events as a result of our nursing certification rates.
What do you most want other organizations to know about why and how to support nursing specialty certification?
Evidence shows that certified nurses provide improved care, experience, and advocacy for patients. It is important that organizational leaders make certification attainable through reimbursements, learning opportunities, and encouragement. Furthermore, it is important to celebrate these nurses upon earning and renewing their certification because they have worked hard to accomplish this task. Recognition shows specialty certified nurses that we value their efforts and dedication to our patients. Recognizing these nurses also shows others that have not yet certified that attaining certification is possible and it is encouraged.
This is what Baylor Scott & White – Centennial emergency nurse Cecivonne Spencer, BSN, RN, CEN, had to say:
"As an emergency nurse for over 20 years, I am excited to say that I am finally a Certified Emergency Nurse. However, I can truly only say that because of Baylor Scott & White – Centennial. 
If it wasn't for my organization's commitment, investment and support to becoming certified, I would never have even considered applying for the test. … After passing my exam, our entire executive leadership team came to the department to celebrate me and my accomplishments.
Because of the support of Baylor Scott & White – Centennial, I am now certified, an accomplishment I never saw as being possible.  And I can't believe I'm saying this, but I can't wait to pursue my next certification."
Emergency Room Manager Carleen Merola, DNP, RN, TCRN, PCCN, noted this in her nomination of
Baylor Scott & White – Centennial:
"As a facility, the care delivery to our patients has continued to improve in alignment with our certification rate.
Our nurses have been able to develop processes that have decreased our average door to device time for STEMIs significantly. The ED nurses have also been part of a research project that resulted in a decrease in blood culture contaminations."
---
Read about all of BCEN's 2022 National Certification Champion Award winners here.
Share this page: